TAKEOVER

Curatorial — 2022
Community artwork curated by Amy Spiers and Grace McQuilten with Dewi Cooke and The Social Studio, David Mackenzie and Youthworx, and Irine Vela and Outer Urban Projects.
Presented at Parliament of Victoria Steps by Bus Projects and ACCA as part of
Who's Afraid of Public Space?
, 6 March 2022.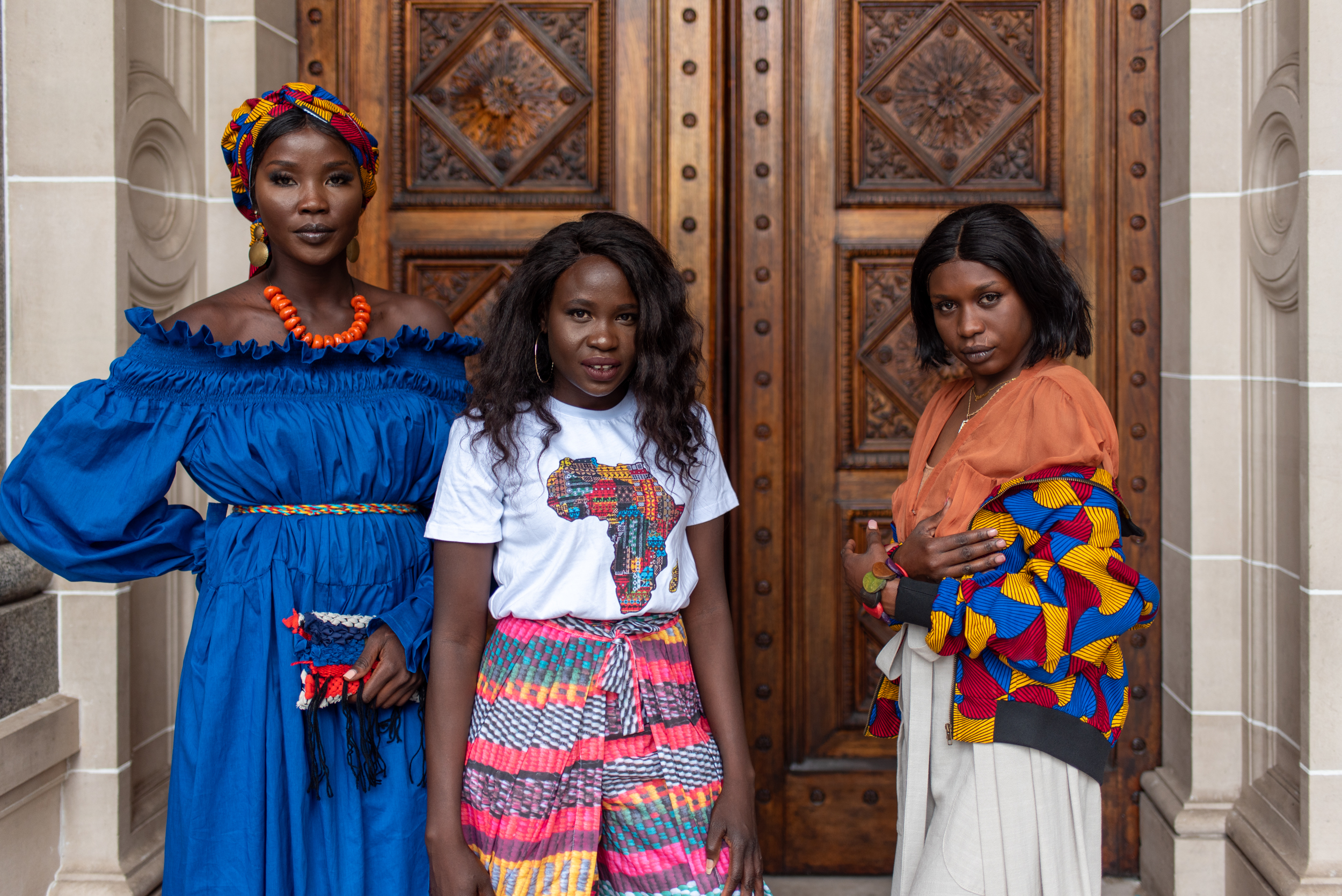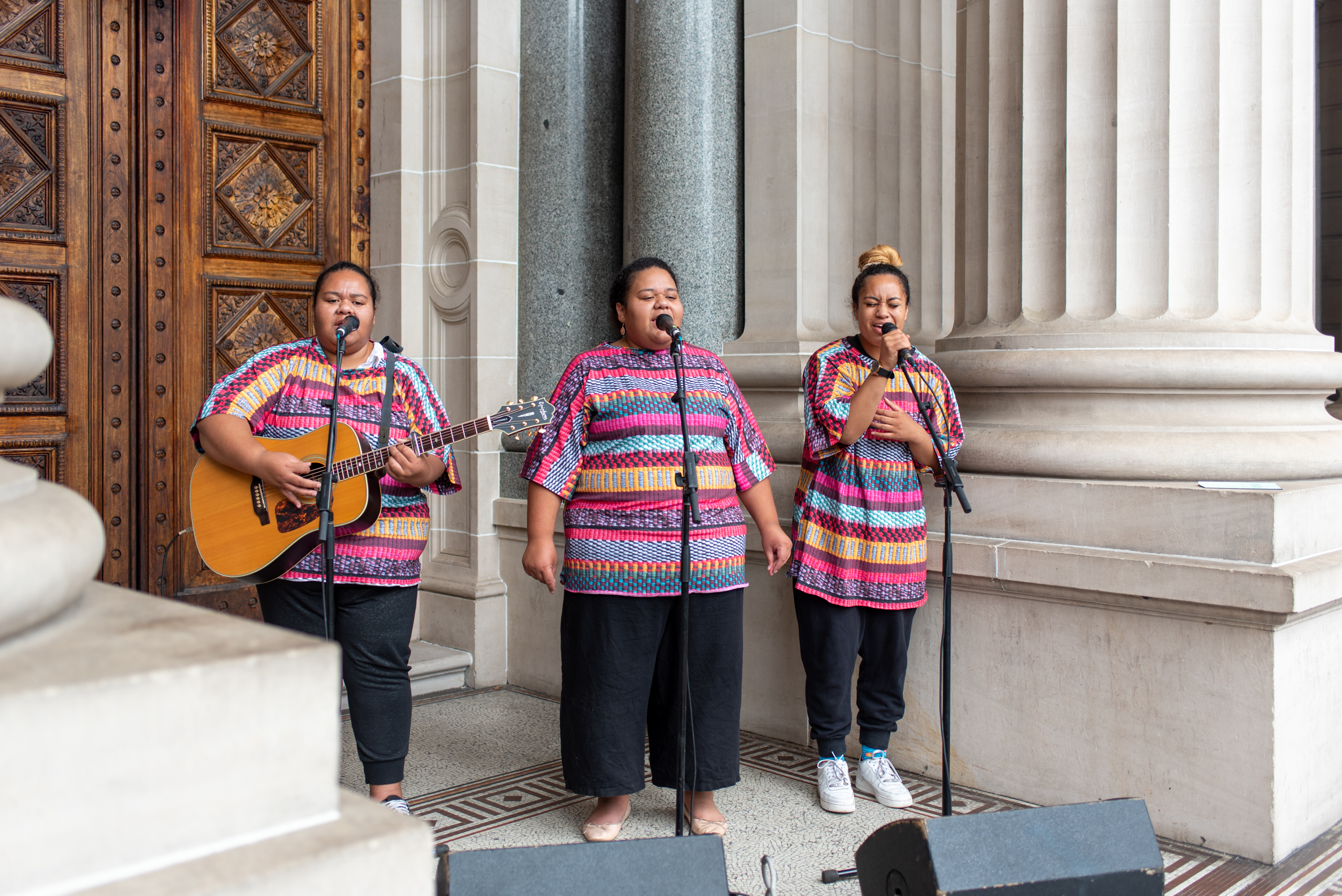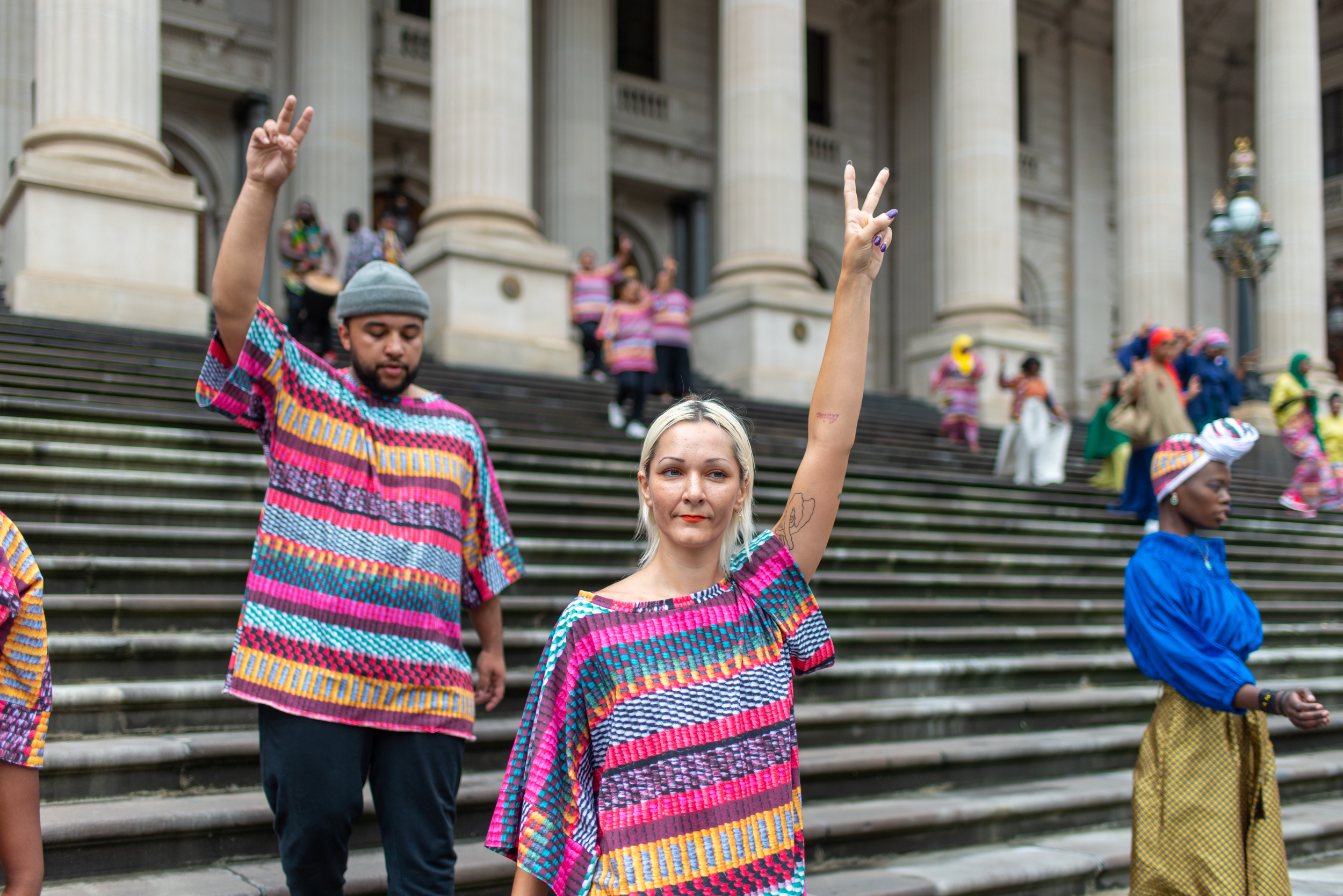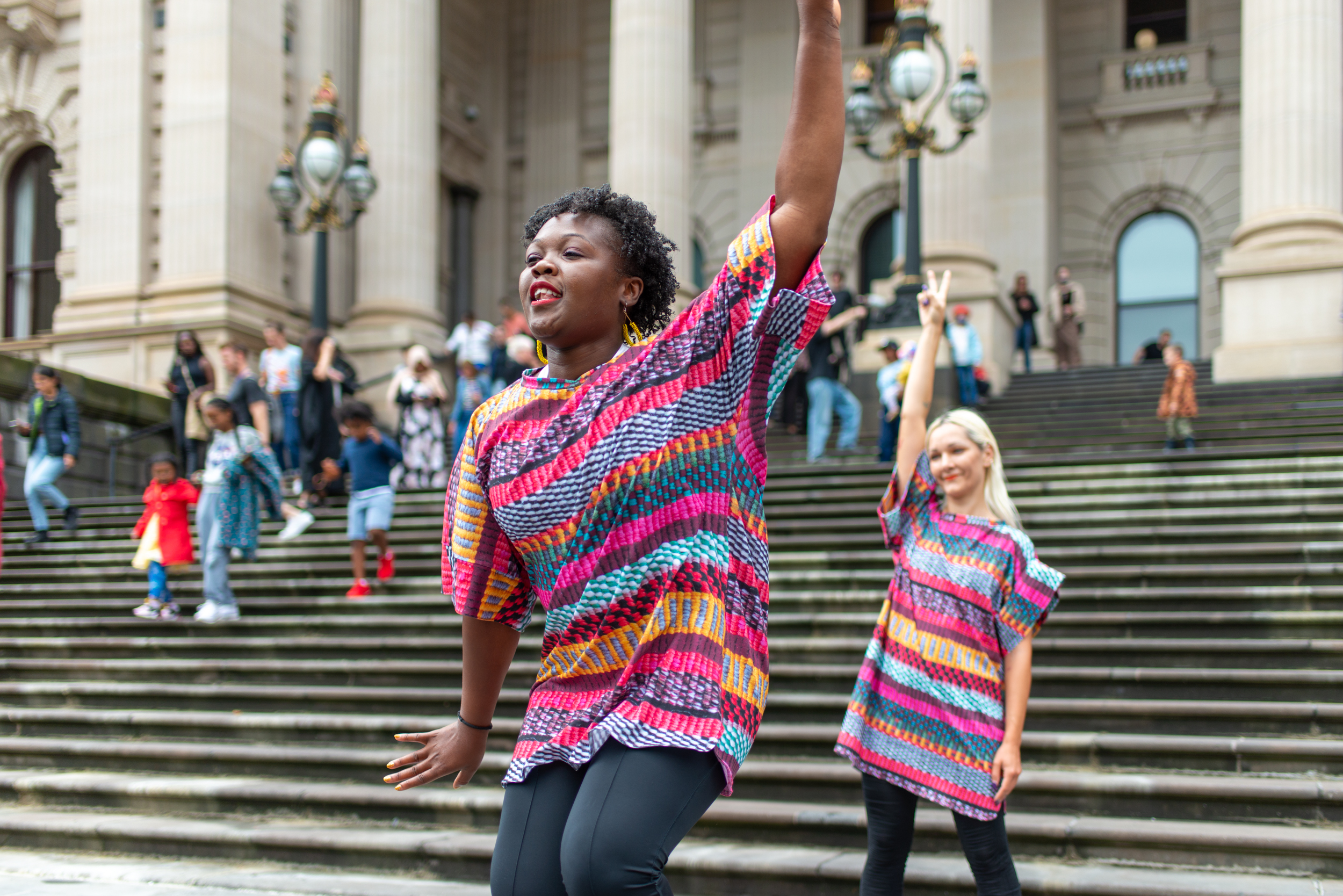 Takeover
is a program of public events for
Who's Afraid of Public Space?
that celebrates the agency of our communities of diverse young and emerging creatives, and creates the opportunity to take back public spaces following Melbourne's successive COVID-19 lockdowns.
Curators and researchers Grace McQuilten and Amy Spiers from RMIT School of Art have partnered with curatorial team Dewi Cooke from The Social Studio, David Mackenzie from Youthworx and Irine Vela from Outer Urban Projects, and their three art-based social enterprise organisations that foster the creativity of young people from culturally diverse, asylum seeker, First Nations, neurodivergent and disabled communities through training and employment in fashion design, digital media production and performing arts respectively. Together, the curatorial team have commissioned young artists from each art organisation to present works that activate Melbourne's public spaces, and the platforms offered by Bus Projects, ACCA, RMIT School of Art and 2022 Big Anxiety Festival.
Takeover at Parliament Steps
Supported by
Bus Projects
and
ACCA
as part of
Who's Afraid of Public Space?
program, The Social Studio's young fashion designers teamed up with Outer Urban Projects' ensemble of talented young performers from Melbourne's outer northern suburbs to present
Takeover at Parliament Steps
,
a public event celebrating diverse young peoples' return to public expression and public space. Held on Sunday 6 March 2022, 2-3pm along the ornate, colonnaded entrance of Parliament of Victoria—the home for political debate and democracy in Victoria—The Social Studio showcased vivid, colourful textile and fashion works that reflected upon notions of modesty across cultures, accompanied by ecstatic, lively and moving performances by Outer Urban Projects' dancers, vocalists and musicians. Documenting the event through video and audio works were graduates and multimedia artists from Youthworx working in collaboration with
Crawl Space Radio
.
An essay by emerging writer Anna El Samad,
Mind over Modesty
,
was commissioned by The Social Studio to accompany the event.
Films by Ruci Kaisila and Damian Seddon of Outer Urban Projects were also presented at ACCA as part of the
Project Space: The Hoarding
over the duration of the
Who's Afraid of Public Space?
exhibition.
Audio and multimedia works developed by Youthworx for Takeover will be presented with the support of Bus Projects,
Composite
and Crawl Space Radio in the coming months.
Curators Grace McQuilten and Amy Spiers developed this program with assistance from the City of Melbourne 2022 Arts Grants program and the Australian Government through the Australia Council, its arts funding and advisory body.
Further information
︎ Art-Based Social Enterprises

︎ ACCA Melbourne
Photographic documentation of
Takeover
at Parliament Steps by Keelan O'Hehir